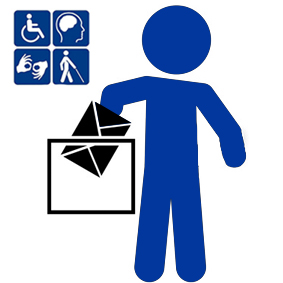 Persons with disability want the right to vote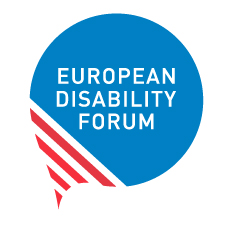 The European Disability Forum
wants the right to vote
for persons with disability.
Autism Europe is a member
of the European Disability Forum.
"Rights" mean what you can and cannot do.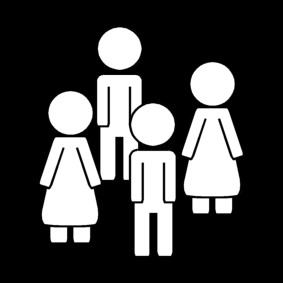 All people should have the same rights.
Many persons with disabilities cannot vote
for many reasons.
Sometimes there is a lack of access.
Some people cannot use the stairs to get to the place to vote, for example.
Sometimes persons with disabilities
do not have the right to vote
because other people think they are not able to vote.
So they take the right to vote away from disabled people.
It is not fair and equal.
For person with intellectual disabilities it is not always easy
to understand written information.
So persons with intellectual disabilities need support and
information that is easy to read.
If they are given information that is easy to understand
They can decide what they prefer and vote too.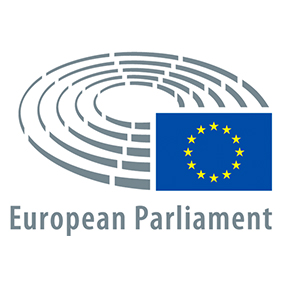 In May 2019 the people of the European Union
will vote for the European Parliament.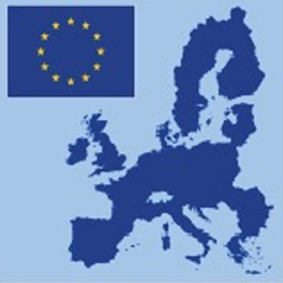 The European Union is a group of 28 countries from Europe.
The European Parliament make laws
for all people of European Union.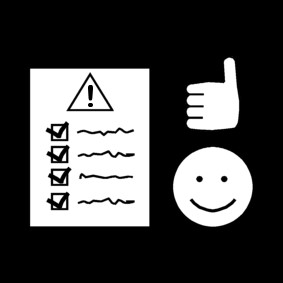 Laws are rules all people must follow.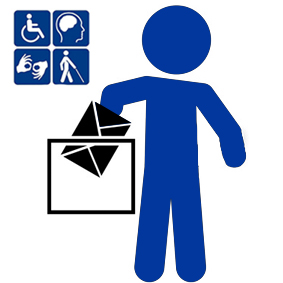 Persons with disabilities in the European Union
want to vote for the European Parliament, too.
So the European Parliament will make laws for them, too.
The European Disability Forum made a petition
to make it possible for persons with disabilities
to vote for the European Parliament.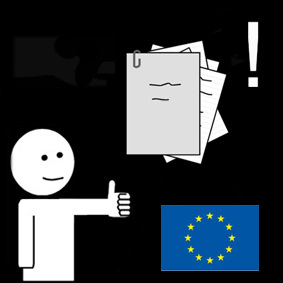 A petition is a text to ask to change something.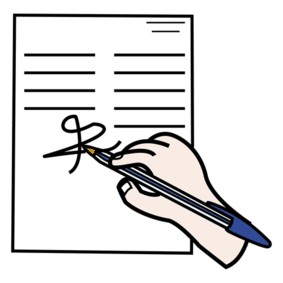 To ask for the right to vote for people with disabilities
you can sign the petition of the European Disability Forum.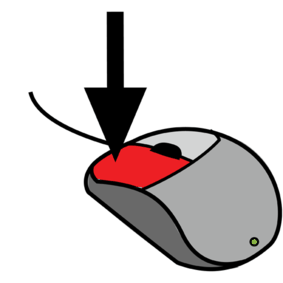 Click here to sign the petition.