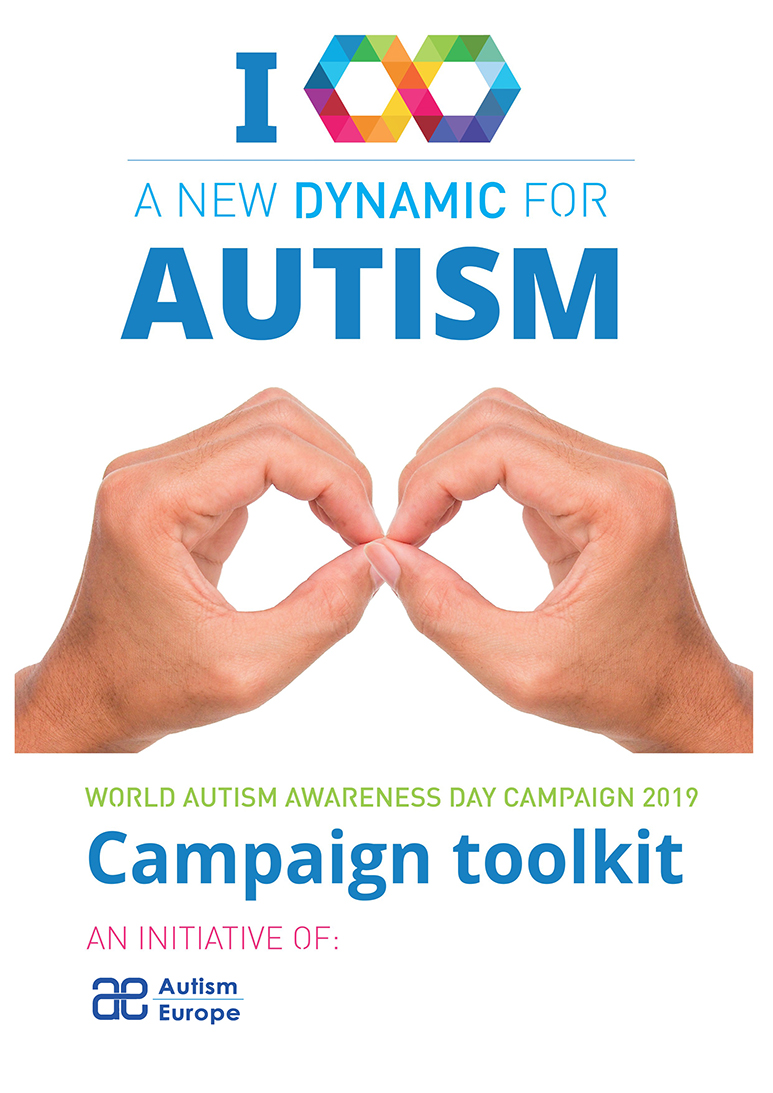 As part of a long-running awareness campaign launched on World Autism Awareness Day 2019, Autism-Europe will be focusing on the theme "A New Dynamic for Autism. I ∞ autism". The campaign toolkit explains the idea behind the theme and outlines in detail how and when you can support the campaign in whichever way you prefer. The document brings together recommendations on how you too can be part of our mission to make people more aware of diversity and inclusion, and to build momentum in pushing for a new dynamic for autism.
The toolkit includes:
How to adapt the campaign materials into your language
All the campaign materials can be translated and adapted into your language (editable files are available in the case of visual materials). AE encourages you to do so and provides you with some assistance for doing this, if necessary. It is also possible to add the logo of your organization in these materials, together with the one from Autism-Europe.
Download the campaign wording for translation into other languages
Furthermore, Autism-Europe urges all who are considering using the campaign materials to think about what language is acceptable and appropriate to use within their own context and geographical area, particularly from the perspective of people with autism, and to adapt the materials accordingly.
Campaign materials are already available in the following languages: