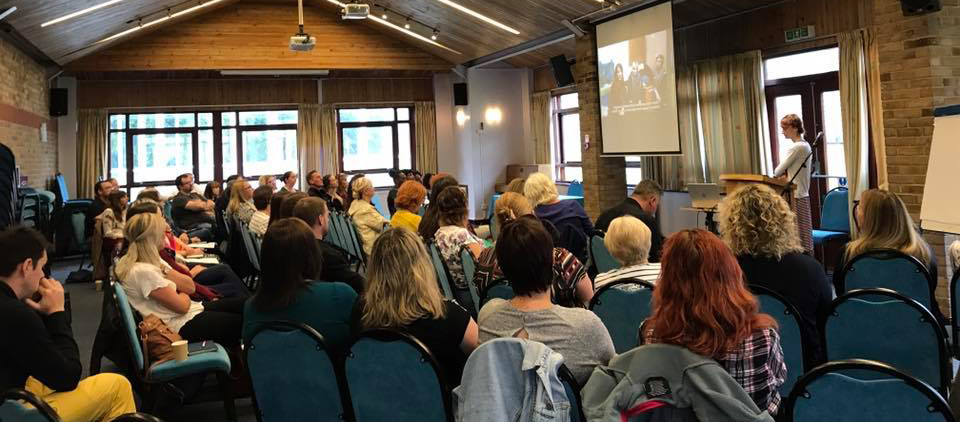 The one-day conference "Parenting the Child with Autism", held in the framework of the European project "Equity and Social Inclusion through Positive Parenting" (ESIPP), raised awareness about the importance of parent education in autism and presented positive experiences of parents from FYR of Macedonia, Cyprus and Croatia.
On June 28, around 100 parents, professionals, academics and other stakeholders gathered in the King's Park Conference & Sports Centre in Northampton (UK) to exchange experience and learn more about the work and expertise of ESIPP partners from south-east Europe. The event was hosted by the parent association Autism Concern (UK), which is celebrating its 25 anniversary.
Partners' presentations from FYR of Macedonia, Cyprus and Croatian were supported with videos aiming at sharing testimonies of different parents who have already participated in the different ESIPP training sessions.
The second part of the conference was marked by the speech of Debby Elley, mother of an autistic young and founder of "Aukids" (a magazine for promoting positive parenting for children with autism). It entirely focused  "on the things that I wish I'd been taught that you don't hear in other autism talks". Second guest speaker Meike Illing-Whitby of ThriveOT provided strategies to help support children to improve their motor coordination skills and accessing everyday activities across self-care, school and leisure activities.
As part of the project, a series of multiplier events are foreseen in order to provide opportunities for parents, professionals, policy-makers and other stakeholders to feed into the development of the model and curriculum and to present the developing model, curriculum and materials. The first of these events was held in Zagreb (Croatia) on March 13 and saw the participation of more than 100 stakeholders.
Autism-Europe is one of the partners of the ESIPP project, which focuses on offering education and training for parents of children on the autism spectrum. Running from September 2015 to August 2018, the project is funded by the European Union's Erasmus + Programme.
Download sample modules of the Parent Education Programme