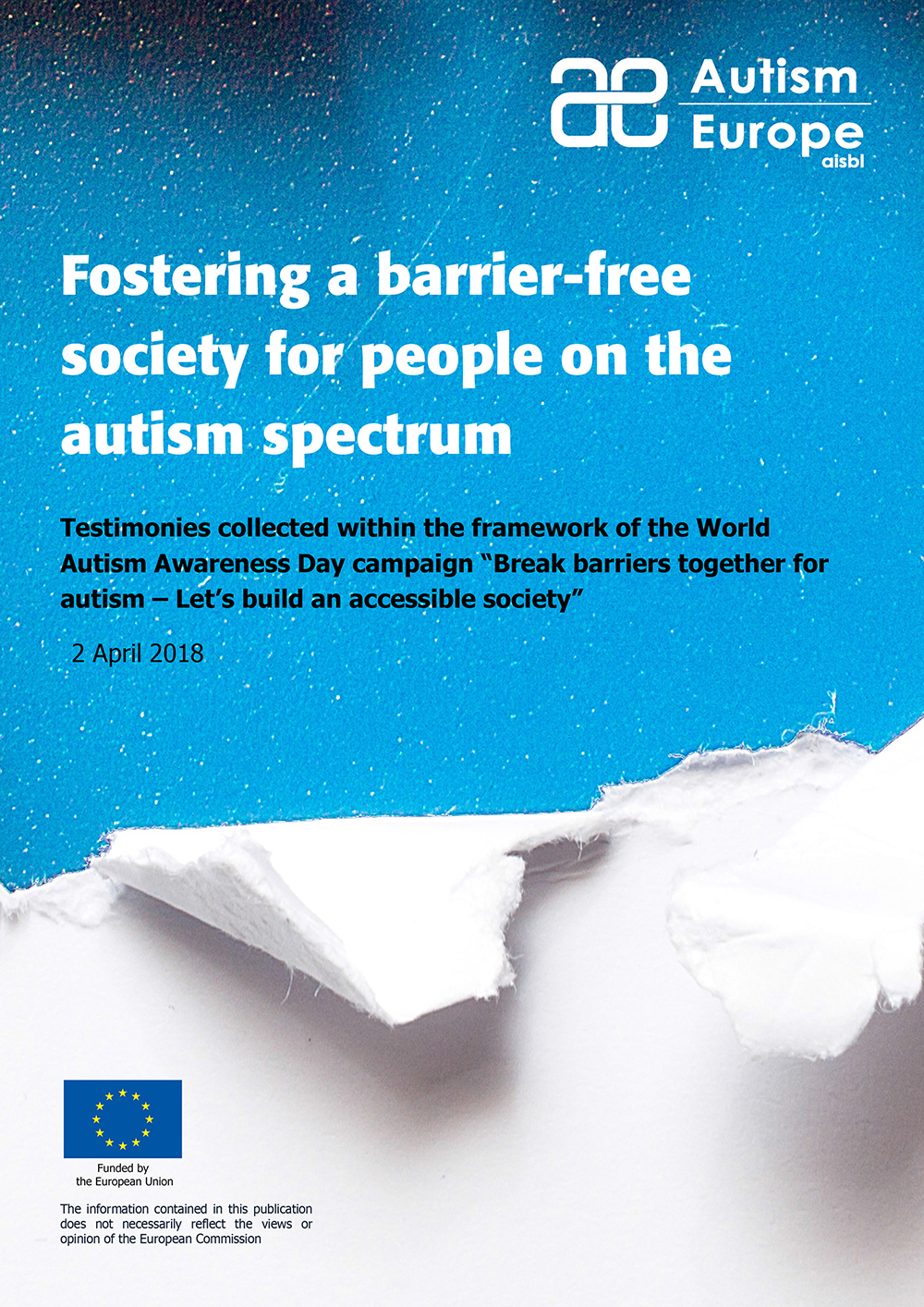 This document gathers testimonies collected within the framework of the World Autism Awareness Day campaign 2018 "Break barriers together for autism- Let's build an accessible society". This document also highlights some Autism-Europe's key recommendations for the promotion of the full realisation of the rights of autistic people in accordance with the United Nations Convention on the Rights of Persons with Disabilities.
As part of our campaign "Break Barriers Together for Autism", we would therefore like to share a selection of personal testimonies, to illustrate some of the main barriers autistic people and their families face in their everyday life, as well as examples of good practices that can foster a more inclusive society.
When reading this document, it is also important to keep in mind that every autistic person is different which entails that accommodation and support must be person-centred and individualised to respond to the person's aspirations and needs.