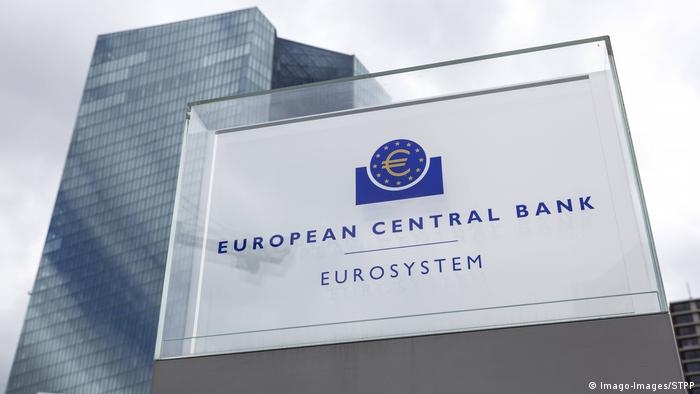 The European Central Bank (ECB) in Frankfurt (Germany) is offering traineeships for people on the autism spectrum in the area of human resources (HR), banking supervision and statistics. This is one of ECB's many initiatives to attract the best talent and increase diversity. Applications close on 22 April 2022. Autism-Europe particularly welcomes this initiative to foster a more diverse workforce in the ECB. The content below is reproduced from the ECB website, please visit their dedicated webpage for the full information related to these positions.  

General Information
Type of contract: Traineeship
Who can apply? EU nationals eligible for ECB's traineeship programme
Grant: The trainee grant is €1,070 per month plus an accommodation allowance
Working time: Full time
Place of work: Frankfurt am Main, Germany
Closing date: 22/04/2022
The tasks performed as a trainee will vary according to the unit joined. The ECB is an inclusive employer and that strives to reflect the diversity of the population served. They encourage application irrespective of age, disability, ethnicity, gender, gender identity, race, religious beliefs, sexual orientation or other characteristics.
Successful candidates will join one of the following teams and deal with the tasks corresponding to that team. During the application process ECB will ask which of the following areas the candidates are interested in:
Human Resources:
HR Systems and sick leave administration

HR Analytics and data science
Banking Supervision
Directorate General Universal and Diversified Institutions

Directorate General On-Site and Internal Model Inspections (non-financial risks)

Directorate General Systemic and International Banks
Statistics
Trainees will be assigned an experienced colleague as a mentor to help them successfully participate in the programme.
Qualifications, experience and skills
Essential:
a bachelor's degree or higher in data science, statistics, mathematics, computer science, business administration, economics, business information systems, business analytics, finance or another relevant field;

excellent analytical and conceptual skills and an interest in complex technical or economic content;

proven experience in analysing, processing and visualising data and information;

a good knowledge of the MS Office package;

an advanced (C1) command of English and an intermediate (B1) command of at least one other official language of the EU, according to the Common European Framework of Reference for Languages.
Desired:
experience in using enterprise IT systems;

experience and advanced skills in programming languages or visual analytics platforms (e.g. Python or R, SQL or Tableau), big data technologies and/or the SAP Human Capital Management module;

experience in the field of data science (e.g. statistical and econometric analysis, artificial intelligence or machine learning);

experience in data preparation, dataset maintenance, as well as data transformation, cleaning or reporting;

knowledge of banking, finance and risk management, or experience in accounting;

understanding of IT processes, IT architecture principles, best practices and IT maturity assessment methodologies;

good knowledge and strong interest in climate-related and environmental issues, carbon footprint and environmental, social and governance risks in general.
Working modalities
On-site at the ECB or remotely, depending on the pandemic situation or individual needs.
Traineeship of between three and six months, with a possible extension up to 12 months in total.
Planned start: 15 September 2022
Restricted to candidates whose autism has been clinically diagnosed
The autism diagnosis should be issues by a certified psychiatrist in one of the EU official languages
Find all information on how to apply – including contact details for complementary information – here.