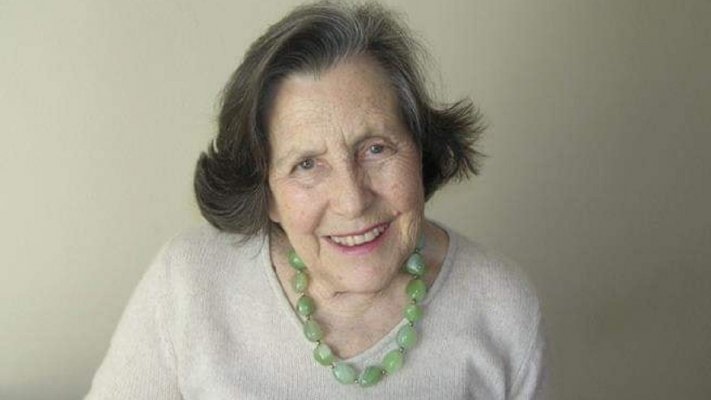 Autism-Europe is very saddened to learn of the passing of our friend Prof Isabel Cottinelli Telmo. Isabel was a Member of the Council of Administration of Autism-Europe since 1986 and Vice-President of Autism-Europe from 1990 to 2008. Isabel was a tireless advocate for the rights of autistic people in Portugal and at the European level. As such, she had a great impact on the lives of many. Until a few weeks ago she had been coordinating our IVEA project to foster access to vocational training and employment to autistic people. Her strength, unwavering determination, and kindness were an inspiration across Europe. We share some of the tributes received from across Europe.

Donata Vivanti, former President of Autism-Europe from 2000 to 2007:
"In the sad circumstances of her death on 15 November 2021, at the age of 91, I would like to pay tribute to the life and work of a special person, Isabel Cottinelli Telmo. President of the Portuguese Autism Association APPDA since 1984, founding member and vice-president of Autism-Europe from 1990 until 2008, Isabel dedicated her life, energy and resources to improve the condition of people with Autism, in Portugal and in Europe.  Professor of Architecture, expert in autism and multilingual, she was a true citizen of the world, with a vast culture resulting not only from her studies, in Portugal and abroad, but also from the travels and the human and professional contacts that she was able to establish and maintain throughout her life.
As a mother of seven children, including one with autism, at a time when parents were being questioned, she did not lose heart in the face of prejudice and the lack of appropriate services and support in her country. Thanks to her keen intelligence, activism and tenacity, from the 1980s onwards she was able to build innovative services for people with autism, fighting for the recognition of their rights and needs, involving public institutions and significantly influencing the social policies of her country, to the point of obtaining a prestigious Medal of Merit from the city of Lisbon.
It would take too long to recall here all the initiatives in the field of autism and disability that she has animated during her life as an activist, from numerous projects to events and congresses at national and European level. However, despite the quality and success of her commitment, Isabel always remained a humble and shy person, who shunned recognition and prestigious positions, preferring concrete actions. Although she deserved it more than anyone else because of her enormous experience, she always refused the presidency of Autism-Europe, but was always available to contribute significantly to its actions and policies and to support its members in their work.
An essential point of reference for all members of Autism-Europe disappears with her.
She leaves a great void in our hearts, but also an exemplary legacy of courage and commitment to the cause of autism that will never fail.
I have lost a dear friend of whom I like to remember the harmony that united us on the many occasions we met and worked together, enriched by her competence and enlightened by her humour. But even more I like to remember the warmth of her large family around a table, to taste together the cod pie prepared by Isabel with all the love and humility of a great woman.
Goodbye dear Isabel, you will always be at the side of those who knew and loved you for your indomitable spirit and the example you set for us."
 Juan Cid, Gautena:
"For young parents facing the world of autism for the first time, you were a ray of hope in the multiple congresses and meetings where we had the chance to share your enormous knowledge and wisdom, not only in the autistic field, but also, and specially, in life. Always smiling, full of energy, totally confident in research and in the future, with a fighting spirit in favour of the Southern countries, and your beloved Portuguese land always in mind… Your soul had a European vision and was open to the world and to the human connections that you built and developed with such big love.
Deeply saddened, we would like to send our condolences to her family and to Autism-Europe. We will miss Isabel as a referent, but her light and love will stay with us.
Always in our thoughts, bihotz bihotzez".  
Maria Wroniszewska, SYNAPSIS Foundation:
 "I've met Isabel at my first meetings in Autism-Europe and remember her active participation in all meetings, her optimism in changing the world for people with autism and persistance in realisation of far-sighted goals. And she was so active in last projects!
We are so grateful for her commitment for people with autism and their families and her action to support our whole international community.
My deepest condolences for her family and friends and the organisations in Portugal."
Autismo Burgos:
"We received the news with great sadness. For us, Professor Isabel, besides her important role as an advocate of the rights of people with autism and their families, has been a promoter and partner of several projects in which Autismo Burgos participated. Isabel was an example to follow and above all a friend with whom we have shared numerous moments. We regret her loss, p our sincere condolences to her family members and those closest to her."
Autism-Europe and all its members addresses their heartfelt condolences to Isabel's family and friends.